Substance Use Disorder Services
Looking for Substance Use Disorder Treatment (SUD) and Recovery Support Services in Idaho?
If you are interested in receiving treatment, recovery support services, or Medication-Assisted Treatment (MAT) for an opioid use disorder, please call BPA Health at (800) 922-3406 for a screening or visit StopOverdoseIdaho.org
You can also search online for resources near you by typing in your city or zip code at www.findtreatment.gov.
Suicide Prevention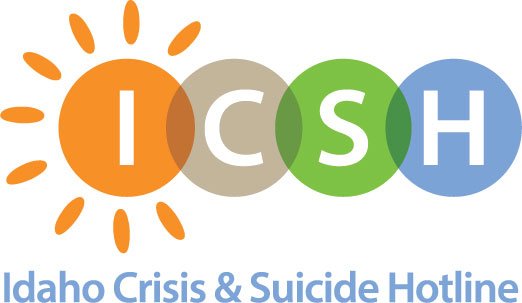 Help is Waiting.
Call or Text – 988
If you are struggling with suicide, a mental or emotional problem, having trouble with drugs or alcohol, having family or relationship problems – reach out. Someone is always here for you on the other end of the line.
You can call for yourself, or someone you care about.
ICSH is a member of the 988 Suicide & Crisis Lifeline and is taking the 988 calls for Idaho as part of a national network of crisis call centers.
Visit idahocrisis.org for more information.
National Suicide Prevention Lifeline
The Lifeline provides 24/7, free and confidential support for people in distress, prevention and crisis resources for you or your loved ones, and best practices for professionals in the United States. Call 1-800-273-8255.