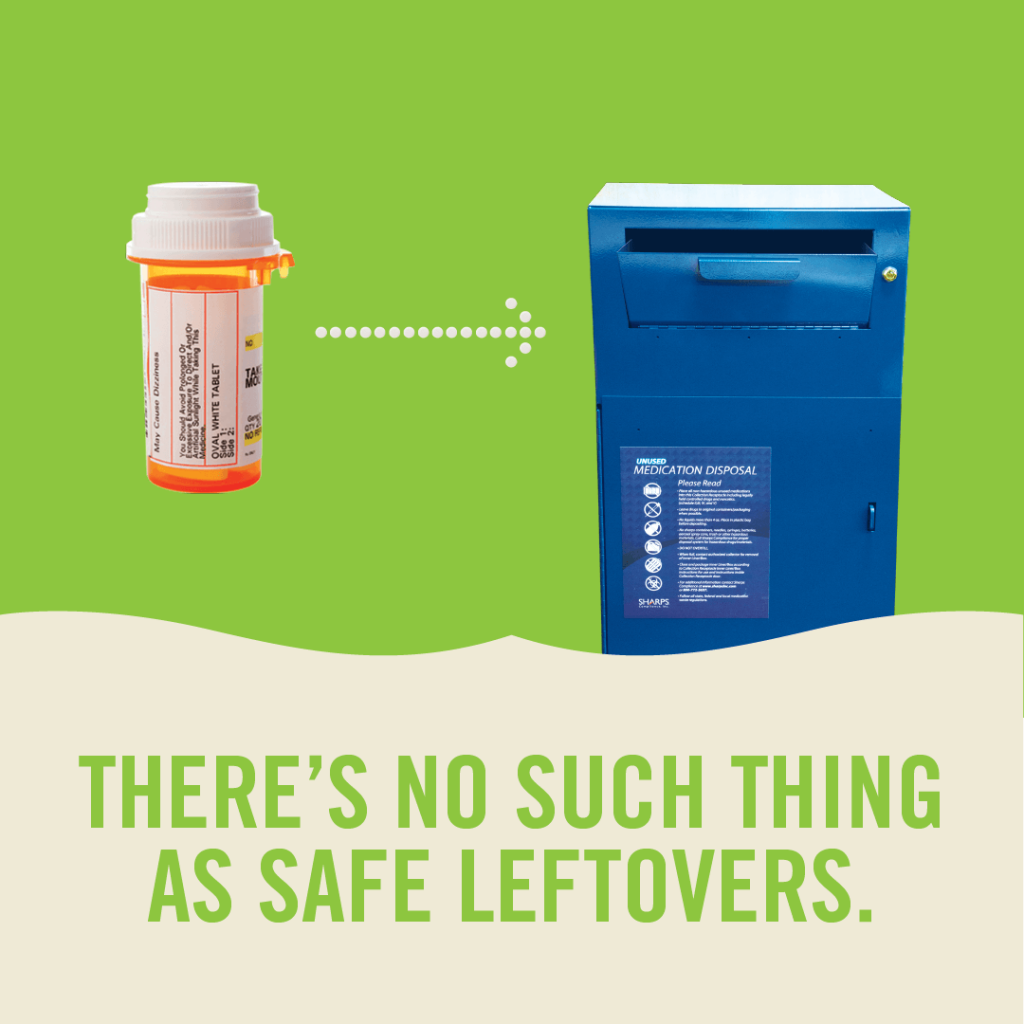 FIND A PERMANENT PRESCRIPTION DRUG DISPOSAL LOCATION NEAR YOU
Help keep our communities safe and healthy by properly disposing of your old medication at a permanent prescription drug disposal location near you. If you do not see a local disposal location listed for your county, call your local police department or sheriff's office. Some departments will informally accept your unused and expired medications. Sharps, IV tubing and infectious waste are not accepted.
---
Additional Prescription Disposal Resources
State and national resources to help you properly dispose of medication if you do not have access to a year-round prescription drug disposal location.
State Resources
National Resources